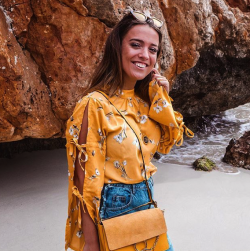 Dutch Blogger On The Move
On Lisa's channel Dutch Blogger On The Move, you will find all the details and secrets of the places Lisa visit, her personal experience and her life around it! Originally Lisa started blogging because she got a lot of questions asking where I was and what I was doing.
Her blog and vlogs consists three main themes…including trips, fashion and beauty! She is always looking for the next trends and new places & cultures to experience.